Best laptop for music production
What is the best laptop for music production if you buy a new one?
In this blog I'll take a look at components that are important to have in the best laptop for music production.
what to look out for, recommendations and non-recommendations.
My blog about the best computer for music production is pretty general, in this blog I`ll zoom in on laptops.
In this blog post I'm talking about the
BEST NEW
laptops for music production.
I`m Not talking about budget or mid range laptops, but the high end, I-am-(nearly)-a-profesional-music-producer category.
After all, those are the best laptops for music production (as is the title of this blog suggests).
because i want to make this blog short and concise, I left a lot of information out of this video.
I wrote a special chapter in the e-book about the best laptop for music production, where I share all the details you need to know.
The best thing about it, I`ll send it to you for free if you subscribe to our mailing list here on the website.
CPU
An Intel i7 series of LATEST generation with at least 4 cores.
The number of gigahertz is important, but more important is the number of cores in the processor.
A core is effectively another processor in the same shell.
A big CPU is the most important thing for music production. especially for reverbs and multiple instances of heavy synthesizer plugins.
Ow and one thing, the turbo boost is more marketing than anything else.
Especially for laptops because they can`t be cooled properly.
In the most optimal conditions (which a laptop is not) you could reach the turbo boost frequencies, but in practice you will never hit them.
MEMORY
A lot of memory is especially important when you use a lot of sample based instruments.
16 gb is a minimum, I recommend 32 gb or 64 gb.
If you can expand later, you can start with 8 gb if you are on a budget.
STORAGE
A 7200rpm hard drive or even better a ssd.
a 5400 rpm hard drive is too slow.
A SSD is much quicker than a hard drive, and on top of that: also good for the battery life of your laptop.
I would say, buy an 1 TB version.
You will always run out of space sooner or later.
And especially sample based plugins can eat up a lot of your storage.
There is a widely used sample based plugin (Kontakt) on the market that already takes up 500 gb when fully installed.
And you need some space for your OS, DAW, samples and your projects.
Working with external hard drives is a pain in the *ss.
It defeats the whole purpose of being mobile.
They are easy to break, get lost and where do you put them?
Ducktape them to the lid of your laptop?
SCREEN
At least a 15" or but rather 17" screen.
Yes becomes a heavy machine with 17". But you need overview.
More overview means less scrolling, which means: a quicker workflow.
A lot of plugins and DAWs don't work well on 13" monitors and their resolutions.
So you are having missing buttons on plugins for example, or you need a magnifying glass to see what is going on.
Yes, I tried, I'm talking from experience
MOUSE
Choose a side scrolling mouse.
This makes scrolling in your timeline easier and you can work quicker.
there are some trackpads on laptops that are ok for this purpose, but it never beats the speed of a mouse.
BACKLIT KEYBOARD
So you can see your keyboard in a poorly lit environment.
GAMER LAPTOPS
Gamer laptops could be one of the best laptops for music production, because they are build for heavy workload.
But they are "bad" for one reason: you pay for heavy graphics card, which you don`t use with music production.
QUALITY
Why would model X be cheaper than the rest?
Let me say this: Cheapness and quality often don't go hand in hand.
If a laptop a cheap compared to the competition, this has to raise a red flag.
By the way, if you want me to search for a laptop for your specific needs and budget, you can book a skype call.
The link is here on the website.
BLOATWARE
A big issue for laptops for music production is so called bloatware.
It lends it name to being not useful, and only take up valuable system resources.
Because manufacturers don`t make a lot of money on laptops, a lot of them put sponsored software on them, especially the cheaper brands.
I think 90% of this software is bloatware than anything else.
In order to use the laptop you need to deinstall that, otherwise it takes up precious system resources you desperately need for music production.
One advantage of mac laptops, they never come with bloatware.
BLACK AND WHITELIST
I have compiled a blacklist and a whitelist as an buyers advice.
That doesn't mean that everything the brands on the blacklist make would be bad, otherwise they would be out of business.
I think you have a bigger chance of success (for laptops music production at least) with items on the whitelist than the blacklist.
Music production Whitelist
Hp elitebook series
Microsoft surface laptops (although they tend to be slower, the build quality is pretty solid)
Asus
Dell alienware
If brands offer Extended warranty: buy it!
There is a reason why they are so expensive. the manufacturers tend to use quality components like hinges, motherboard.
After something is broken after 3 years, they can probably fix it.
Music production Black list
MSI
Acer
Lenovo
Samsung
Medion
Music production SUPER Black list
Dell XPS and Insperion series (because of latency issues)
Chrome book (no DAWs support the OS)
BONUSTIP 1
Google the typenumber you want to buy in combination with latency or music production.
Then you'll see if some else has experienced problems with it.
BONUSTIP 2
Ultrabooks (ultra slim notebooks) are designed to be small, not to give the best performance.
A processor produces heat under the heavy workload of music production.
The processor only can perform optimal if it can get rid of that heat.
Those notebooks are not designed to do that.
05-02-2019
written by:
Dexxter Clark
best computer for music production
best cpu for music production
best laptop for music production
recommend specs
Share this article
If you took value from this article, please share it on social media.





Website url:
Read also ...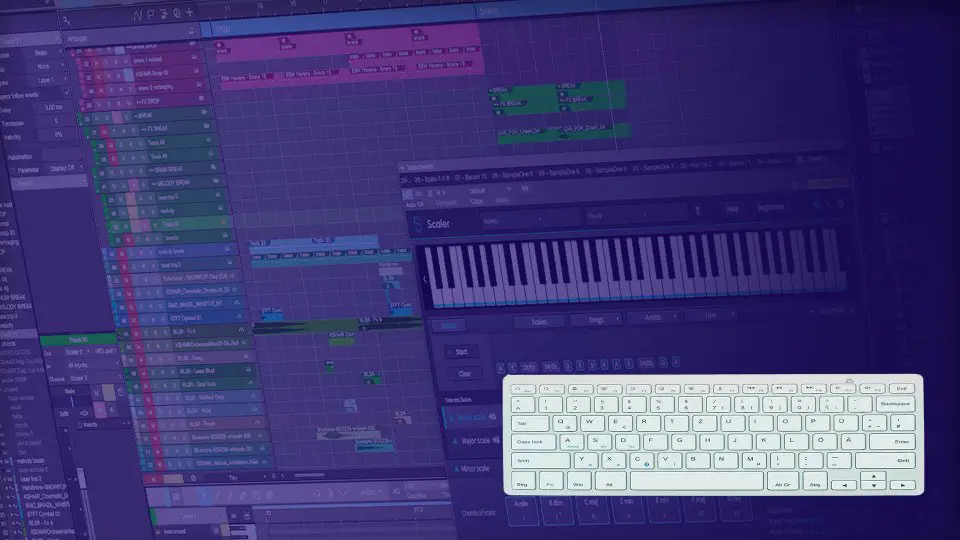 What is the best computer for music production? if you buy a new one? In this video I'll take a look at components that are important to have in the best computer for music production. And does it have to be a desktop pc (or mac) or will a laptop suffice? and ...
The author
Dexxter Clark
Read more about the author
FREE e-book
Where should I send your free dj music producer e-book?