Best music making software for beginners - best DAW
What is the best software for music production for the beginner?
The best daw is the daw of your preference.
The software where you can work the quickest and most comfortable with.
That may be super obvious, but let me give you a hand.
In this blog won`t tell you which DAW to use.
I suggest a couple of DAWs that, combined with my experiences, you can make a educated decision.
Every DAW has its strengths weaknesses.
When there was one ultimate DAW for everyone, everyone would use it.
But it is not as simple as that.
It has everything to do with personal preference.
Let`s rip the band aid off!
There are a couple of different DAWs out there.
I will name a few, starting off with the bigger ones:
FL Studio
Logic Pro X
Ableton Live
Pro Tools
Less famous are:
Studio One
Cubase (dinosaur DAW)
LMMS
But there are many other DAWS out there.
Sorry, if I missed your favorite one.
Ableton Live
A lot of people say: Ableton, but Ableton is the software firm that makes the software.
Ableton makes more products than Ableton Live.
This is one of the big brands in the industry and widely used all over the world for music production.
I Like the software, the editor works like blocks and the snapping is on point.
The automatic bpm detection of songs makes it the ideal Mixtape-make-DAW.
I don`t have many dislikes, except the User Interface.
It looks like one of the first UI that came to the market around 1975.
Ableton Live costs about 600 euro full version
FL Studio
The biggest DAW is definitely FL Studio. FL Studio started out under the name Fruity Loops.
It is available on both Windows and Mac.
FL Studio has a different approach to `problems` and that's why a lot of people don't like it.
FL Studio is not free, although many people seem to think so when installing a not-so-legal version.
I don`t have much experience with the software, I do know that the biggest in the industry use it.
What I saw from youtube movies you can easily make drum patterns with the built-in drum sequencer.
Logic Pro X
What I do know very well is Logic Pro X.
Logic Pro X is only available on Mac.
When you look at the functionalities it is one of the cheapest and the totally complete.
With only one version, you never have to upgrade (only if you want to install the newer version).
It is only available in the App store for about €200,-
The biggest problem I have with logic is the terrible amount of bugs, terrible amount of bugs, terrible amount of bugs which Apple flat out refuses to fix.
They make spiffy new plugins, but bug fixing NO!.
When you max out your CPU you get a annoying message, which you have to click away in order to use the software.
This is terribly annoying.
Pro Tools
I have only put Pro Tools on the list, because it is used in the big recording studios.
But to be honest, the software is terribly expensive compared to the competition, and adds nothing extra to the mix.
They charge monthly fees for updates and have a very strict licensing policy. You have to pay extra for everything.
Do you want X extra tracks? Then you pay X euro per month more.
I have the feeling that they abuse their monopoly position on the market.
So, Pro Tools is not even a serious option for a beginner.
But to be complete, I wanted to have Pro Tools on the list.
Presonus Studio One
I choose Studio One.
Studio One is one of the smaller DAWs out there.
Studio One has really simple and clever solutions for problems.
I have some problems with the GUI slowing down when projects are getting bigger, it becomes totally unusable.
Also if find the way side chains work is unnecessary complicated.
just start
But choose 1 DAW and just start, just pick one and try to learn it.
You can always switch later.
It`s more important to learn the basics.
Almost every DAW has the same features and there is none that sound bad.
There are produced hits in every DAW.
10-05-2019
tags
best daw
daw
digital audio workstation
music production software
Mailinglist
Subscribe to the list and get free updates per mail.
Read more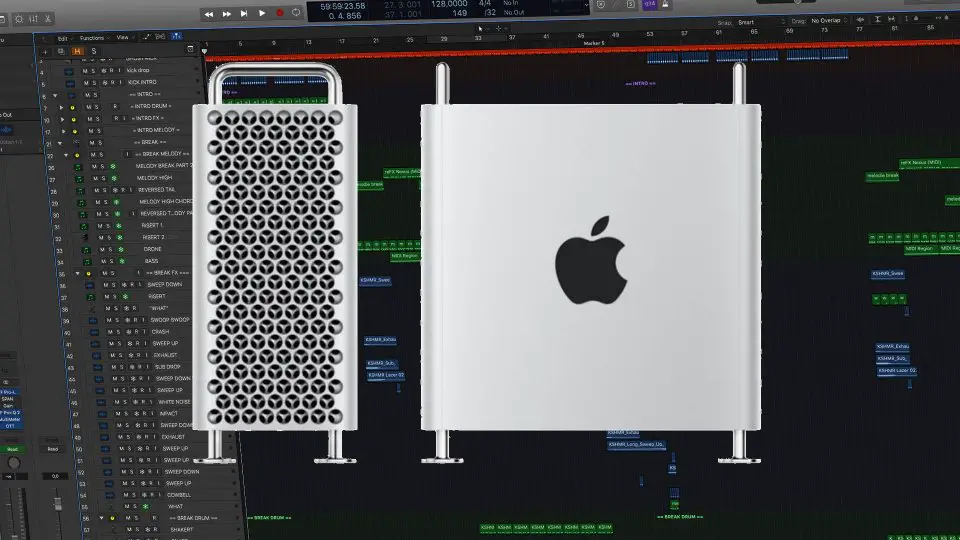 13-06-2019 - Is the mac pro the best computer for music production?
I think not, let me explain in this article.
Love or hate the design, but I think this computer isn't a looker.
5 years!
And this is what you came up with?
The ...
read: 2019 Mac Pro: the best computer for music production? >>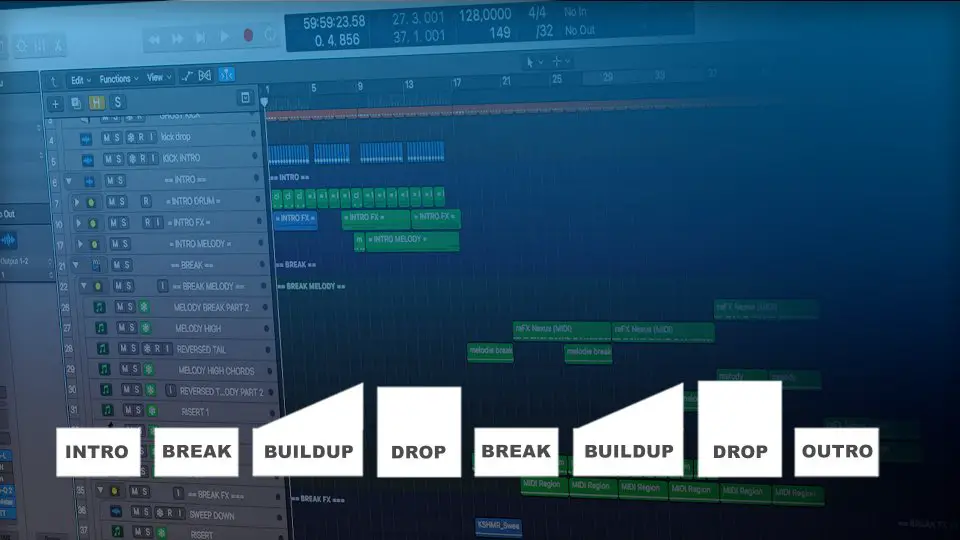 03-06-2019 - When you start producing, you need to now about track arrangement.
Every song consists of building blocks that vary to make the song more interesting.
The most common terminology to divide songs into blocks is: verse and chorus.
The ...
read: Track arrangement and song structure >>
26-05-2019 - Yes, indeed you can go to a music production school.
Those have a building to maintain, staff to employ and an electricity bill to pay.
You pay for that, and that can be expensive.
I won`t say that is bad, because they probably ...
read: Online music production school is always nearby >>