Best processor for music production? AMD or Intel?
One of the most asked questions I get on social media is: What is best processor for music production? AMD or Intel?

A processor for music production needs to be fast above anything else.

Reverb plugins and heavy synthesizer plugins like Serum are very CPU hungry.

For that goal AMD is simply the better option, because it knocks Intel out of the park in both price and performance.

BUT!!

AMD has compatibility issues … at least that's what music producers say.

Is it true?

For this article I went on a hunt for the truth and talked with music producers, a computer store and my followers on YouTube.

I have a satisfying answer and an unsatisfying one.


In this article I want to give you an answer that nobody else on Google gives you.

Besides that I have a background in software engineering and worked in computer stores for ten years, I have also consulted with a computer store before writing this article.


AMD has been around quite some time, but they have not been on the foreground for years.

My first AMD processor was the AMD K6 processor back in 1999.

This processor had overheating issues caused my computer to crash time after time.

That image stuck with me.



What do other music producers say?
It didn't surprise me that the rumours of incompatibility kept popping up when more and more music producers start to build computers with an AMD processor.

A lot of music producers say that some plugins (VSTs) have problems with AMD and some MIDI controllers.

I asked around and a lot of music producer confirm the rumour.

But when I ask which software or hardware specifically doesn't work, nobody has one or knows of real world examples.
Time to dig deeper.


What does the computer store say?
When I called my friend who owns a computer store in The Netherlands and asked him about AMD, he told me for daily usage with email, web browsers and word processors AMD is just as good as Intel.

AMD however has the better value deal.

The compatibility of AMD has increased tremendously over the years.


There could be incompatibility with specialistic hardware, like internal non-standard I/O cards, because they rely heavily on firmware of the manufacturer to operate.

Since Intel has taken a tighter control over chipsets on motherboards (besides the processor, they also make the chipsets for motherboards for other hardware manufacturers) the incompatibility with specialistic hardware could also also be the fault of software makers only programming for Intel chipsets (which in turn only operate with Intel processors).

Most of our sound cards work via USB however and rely on standard software.

Thunderbolt is Intel tech, that is not by default supported by AMD, something to bear in mind.

So, in other words: for everyday use it's safe to choose an AMD processor.
But we are still not clear on the music production part.

I`ll dig deeper.





What does the music producer YouTube community say?
Let's ask my YouTube community: "if you have an AMD processor, did you experience compatibility problems?"


The poll was only taken by 35 people:

31% of the music producers said: YES

69% said: NO problems.

To be honest, I expected the amount of YES-sayers to be closer to zero.
I also asked if the YES-sayers would elaborate on their problems, but also here: nobody did.





Conclusion
By now we both probably know that there is some truth to the rumour about AMD's incompatibility.

This is the satisfying part of the answer I talked about in the beginning of this article.

But how extensive that incompatibility is and how likely it is you run into trouble, is unclear (the unsatisfying part of the answer).




The rumour is too stubborn for my taste.

The results of my YouTube poll are way too unsettling to put my money eggs in the AMD basket for my next computer for music production.

If you are serious about DJing and want to take it to the next level on the CDJ,
you should check out my CDJ 2000 video course.
Share this article
If you took value from this article, please share it on social media.







Website url:

Author
Dexxter Clark
Music Producer / YouTuber
Read more about the author
Read also ...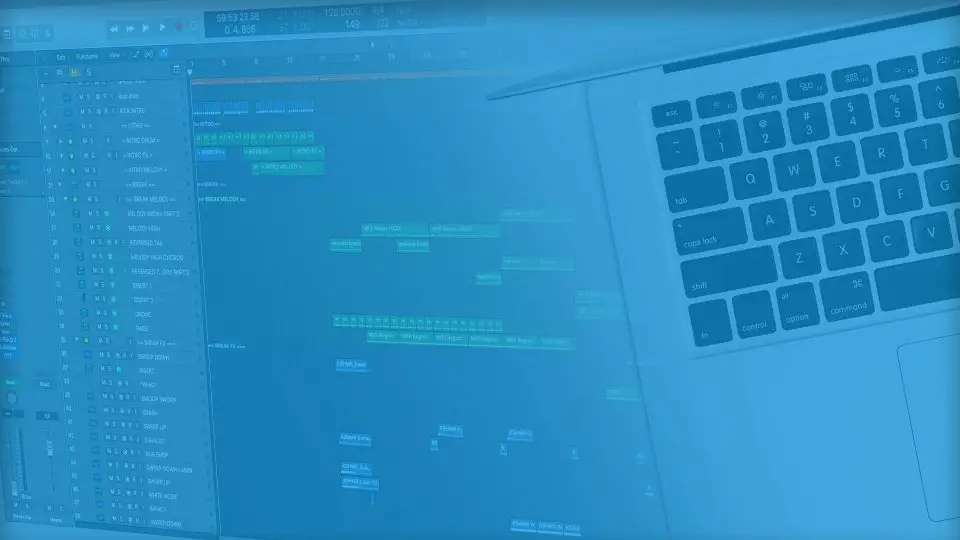 [VIDEO]
What is the best laptop for music production in 2023 if you buy a new one? 
A commonly asked question on my social media and especially YouTube. In short, the best computer for music ...
Continue reading >>