T7 Review: Best free DAW software for music production?
In this blog a look at T7 by Tracktion.
T7 is available for mac, windows and Linux.
You are greeted with a nag screen, if you click unlock and enter your user credentials you can continue.

The first thing you'll probably notice is the one-screen layout, everything is in one screen, except the plugins.
I like that approach, otherwise you`ll be constantly dragging windows out of the way to work properly, which is time consuming.
With the tabsheets on the top, you can easily switch between different projects and the settings for example.
On the left: the sample browser, from which you can drag samples and midi files directly onto your timeline.
The file save and open is on the bottom left corner, and the transport controls on the bottom right.
The tracks are in the middle, and the track headers on the .... right (and a bit on the left).
The piano roll is displayed on the track itself.

It's worth mentioning that the DAW makes no distinction between audio and MIDI tracks.
There are no limitations in the number of tracks in T7 and you can use 3rd party plugins.
You can even add a video for scoring film music.

My midi controller works in T7, although it was a bit counter intuitive to configure.
But luckily you only have to do it only once.




Automation is also possible in T7, although the cursor doesn't really make clear that you can drag the points.
And I have to mention that it can do curved automation which is a feature which I don't see see in many DAWs.
Because decibels are exponential and not linear this is especially handy for volume automation.

There are a couple of stock plugins in T7, like a sampler and a couple of effects like a compressor.

Some things I found rather counter intuitive in T7.
It took me a while to figure out that scrolling up and down, zooms your timeline in and out.
But inside a MIDI clip it scrolls up and down, and scrolling on the track-header does actually scroll the timeline.

Also the adding-plugins-menu (after via right-clicking on the track header), sometimes appears somewhere else on the screen.
The lack in contrast of the menu and the rest of the software doesn't help.
When you find the menu, they make no difference in effect and instrument plugins in the plugin list.
If you have a big amount of plugins… good luck searching for what you need!
The software sometimes doesn't respond to mouse clicks, and sometimes a right click on a plugin opens a menu and sometimes the plugin.
And I had it crash on me once by adding a plugin.

I have to mention side chaining in T7 because it's super easy, something that professional DAWs could take a lesson from.

It's complete, it's functional and it's free.
Be to be honest, after trying this i wouldn't be inclined to buy the paid version.
It doesn't suit my idea of a DAW very well and has some user interface issues.
And I needed a couple of tutorials to get me started with the basics, so penalties for usability.

If you are serious about DJing and want to take it to the next level on the CDJ,
you should check out my CDJ 2000 video course.
Share this article
If you took value from this article, please share it on social media.







Website url:

Author
Dexxter Clark
Music Producer / YouTuber
Read more about the author
Read also ...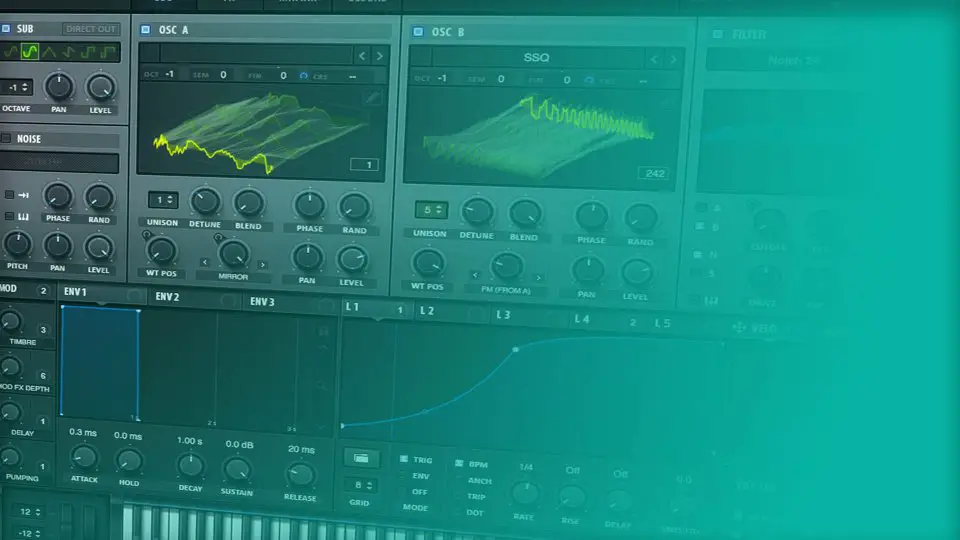 In this blog post I'll take a look at plugins for the beginning music producer. It can be overwhelming for a beginner music producer. Because there are a lot of plugins (and types of plugins) ...
Continue reading >>