What is the best motherboard for music production in 2023?
The short answer: pick an Asus gaming motherboard and don't worry about it too much.
Choosing the right processor is much more important. In this article I'll explain.

Where I'm coming from
I started programming computers when I was 10 years old.
When I studied computer programming for a degree in software engineering (which I have b.t.w.) I worked at the local computer store, advised customers and built computers at their assembly line. Over the years I've developed a good feeling of how computers work and how we need to interact with them to get the quickest results (this is what the job of a computer programmer is all about).

When I started producing music, I noticed that most producers don't have any clue when it comes to computers.
That is a pretty bad combination, because a good computer is your number one tool you use for music production.

Tips for choosing a good motherboard for music production in 2023
1. Just pick an Asus motherboard
I think you put way too much thought into this.
Yes, you need a solid motherboard for your music production. Just pick one of the Asus gaming motherboards and don't think too much about it.
The gamer motherboards are recognisable by the ROG label, which stands for Republic Of Gamers.
Asus is an A-brand with an experience of more than twenty five years of making extremely good quality motherboards.
The gaming motherboards are meant to perform under a heavy workload, which is a good common denominator when it comes to music production. Also gaming motherboard are meant to be expanded, which is also great for music production, because you can upgrade or replace components down the line if your computer isn't up-to-snuff in a few years.
Asus is also pretty consistent with BIOS updates for motherboards to fix issues if there are problems.




2. Choosing a good processor for music production is far more important
When it comes to music production, the CPU is the defining component for convenience (and speed).
Thinking twice about your CPU is more worth your time, attention and money than the motherboard. Don't get me wrong, you still need a solid motherboard!
The speed of your processor determines if you can work comfortably, because you don't have to render out every time you change a MIDI note.
See my most recent articles on this site for processors for music production.

3. Google the type number of your motherboard to make sure
If you have made your choice for a motherboard, check it to make sure you don't run into trouble.
Google the type number of your motherboard in combination with "latency" and "music production".
If someone has problems with a certain type of motherboard, he (or she) probably posted a question about it on a forum.
You can see of people have a solution for the problem or not.

Tips for the best computer for music production
I have written multiple articles about computers for music production, check them out for more information.
How much memory do you need for music production? It's probably less than you think.
In my free ebook: The truth about djing and music production I dedicated a whole chapter to computers for music production.


If you are serious about music production and want to take it to the next level,
download my free music production e-book.
Besides information about music production basics and computers for music production, the book gives also a unique perspective on the world of DJs and music producers.
Share this article
If you took value from this article, please share it on social media.







Website url:

Author
Dexxter Clark
Music Producer / YouTuber
Read more about the author
Read also ...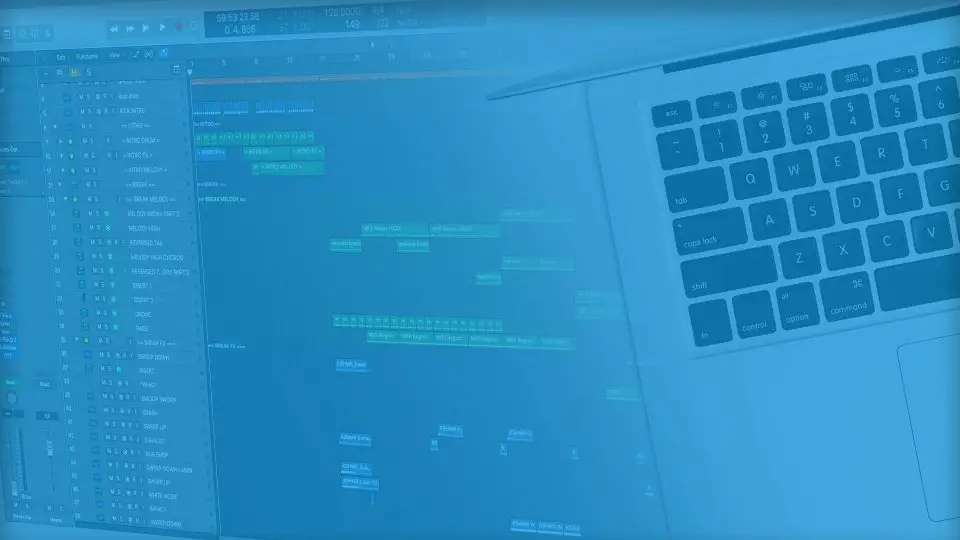 [VIDEO]
What is the best laptop for music production in 2023 if you buy a new one? 
A commonly asked question on my social media and especially YouTube. In short, the best computer for music ...
Continue reading >>