Garageband. Best free DAW software for music production 2023?
Searching for a free DAW for your Mac?
Maybe Garageband is an option for you!
In this blog I`m going to take a look at the free daw Garageband.
You can download Garageband for free from the App store when you own a iMac.
Or use the iPad or iPhone app on your mobile device, but that is not the scope of this blog.

I can find my way around Garageband pretty easily, because I am familiar with it's big brother Logic Pro.
I suspect that Garageband under the hood just Logic, but with a simpler user interface.
So, I may be a bit biased when it comes to usability.
But, I`m not going to cloud my judgement with my familiarity with Garageband.


The screen
On the left side you have stock instruments, on the right side the apple loops and a handicapped file browser.
In the middle your tracks and on the bottom the plugins.
This is also the place where you tweak the controls of the stock plugins.
limitations



The application has a number of limitations.
The first one is, of course, the fact that it works only on a Mac.
But the major one is the limitation of 32 tracks.
And you can only add 4 effect plugins per track.
You can get away with 32 tracks if you use your tracks wisely.
Also the maximum of 4 effect plugins is workable, but doesn't give you a lot of flexibility.

I'm also missing a proper file browser, because you can only use Apple's own sounds.
You can't use a user appointed directory, but luckily you can drag and drop samples from Finder.
It would have been nice if they included a sampler and it would have been nice if you could tweak more parameters of the stock plugins, which are by-the-way Logic`s stock instruments.
There is no mixer at the bottom like in logic, instead a couple of simple buttons there.

Luckily it's possible to record and export 24 bit wave files.
But how to freeze a track for example I couldn't find.

My midi controller works, and I can use my external Audio Unit instruments en effect plugins!

You can get pretty far with Garageband as a free DAW, but there will come a time that you definitely need to upgrade to Logic Pro X.
The Logic is only 200,- for a fully functional professional DAW and it can read Garageband files.
Definitely check Garageband out if you own a Mac.

If you are serious about music production and want to take it to the next level,
download my free music production e-book.
Besides information about music production basics and computers for music production, the book gives also a unique perspective on the world of DJs and music producers.
Share this article
If you took value from this article, please share it on social media.







Website url:

Author
Dexxter Clark
Music Producer / YouTuber
Read more about the author
Read also ...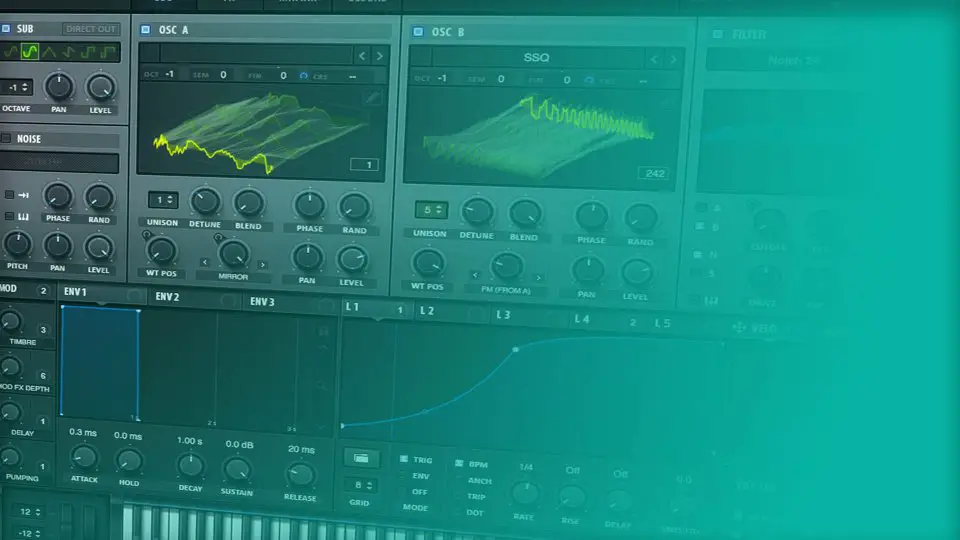 In this blog post I'll take a look at plugins for the beginning music producer. It can be overwhelming for a beginner music producer. Because there are a lot of plugins (and types of plugins) ...
Continue reading >>