How to keep your track interesting
As a music producer you can apply certain track arrangement tricks to prevent your track from getting boring.
This blog is especially useful if you are starting out with music production and want to know which elements that you can use to make your track.
To keep your listeners hooked until the end of your track is a special skill. You can look at other tracks, or do a track breakdown so you can see what is going on.
As a music producer you are always thinking of your own tracks that they are the best and super interesting, but that is maybe not the case.
Important to keep your track interesting is that there is a flow in the song. So the arrangement of the song parts.
We have quieter parts, that can be a little bit slower, we call those the break.
And we have recognizable louder parts in a song and we call those the drops.
Also don`t give away the main melody at the beginning of your song. Tease it a little bit in the intro.
In music production we work with structural elements of 4 beats, mostly 8 and sometimes 16 beats, we call phrases.
Melodies tend to repeat every phrase and we tend to use a track arrangement in which we change up little elements every phrase.
And a lot of songs have unique phrases, although they sound the same, they are technically not.
We add little elements or subtract little elements to keep it interesting every single time, so there is something fresh, something new every single time.
For example, you can have two high hat rhythms, the first one is introduced, then the second in the next phrase, then the first one is taken out, and is added later again in a later phrase.
Also can you have the second drop adding two extra melodies.
What you could also do to change things up, is to repeat the same melody in the next phrase but use a different synthesizer.
What you could also do is make a melody in which two synthesizers answer each other. They call that: call and response.
To introduce the next phrase we often use risers.
But you can also turn open the cutoff of the synthesizer.
To keep things interesting we also use drum fills a lot at the end of a phrase, or a weird vocal stab, or a weird synth shot at the end of a phrase.
I am just curious, can you distinct all the different sounds in a song?
21-01-2019
tags
track arrangement
track breakdown
More tips and tricks
More tips and tricks in your inbox to become a better music producer?
FREE of charge!
Read more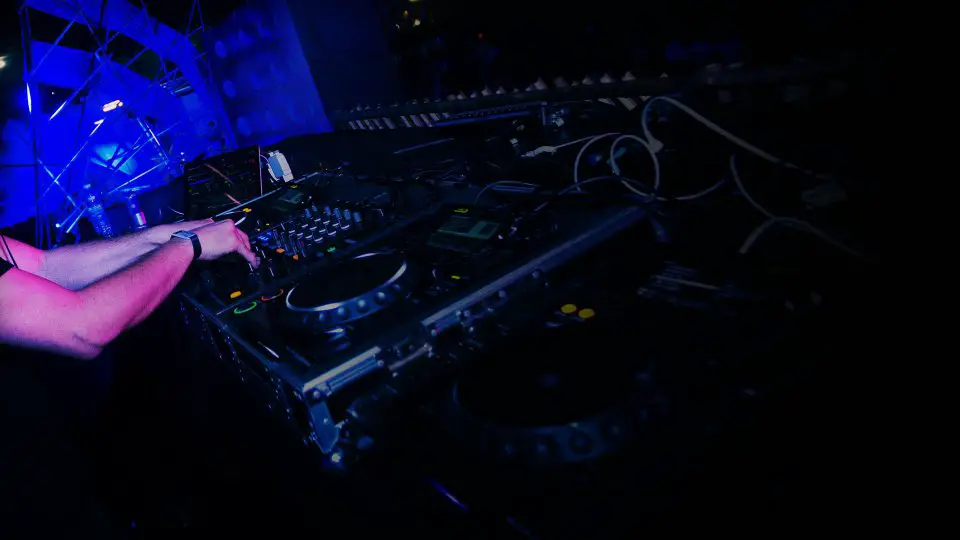 16-09-2019 - A lot of people mistake the job of a dj/producer for a simple job, you only have to play music, right?

And all the money, chicks and fame will automatically flow towards you.


Sorry, that I have to burst your bubble here.

Becoming ...
read: Becoming a dj producer is hard >>
06-09-2019 - In this blog post I am looking at the free DAW: Soundbridge.
Soundbridge is available for mac and windows.
The Soundbridge DAW is "free" if you donate, as a nag screen carefully explains.
File saving and opening are on the bottom ...
read: Soundbridge. Best free DAW software for music production? >>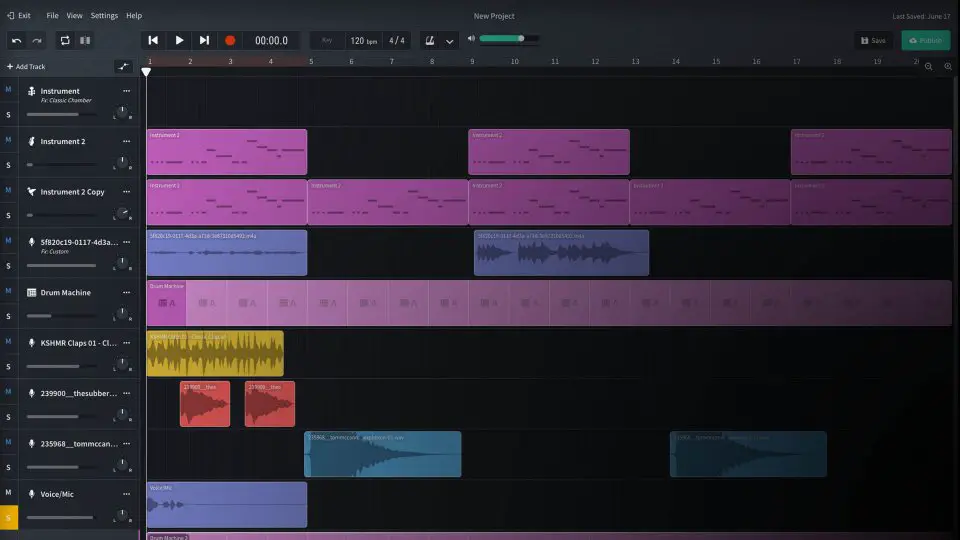 30-08-2019 - In this blogpost, I`m taking a look at the free DAW: BandLab.
How suitable is it to start producing music, or even for the more advanced music producer?
BandLab is a free Browser DAW is a straight forward DAW as you would expect.
Bandlab ...
read: BandLab. Best free DAW software for music production? >>