Audiotool review. Best free DAW software for music production?
In this blog post I am taking a look at the free DAW: Audiotool.
Audio tool is a free DAW that you can use entirely online in your internet browser.
So if you have an unstable internet connection like me, that is super annoying.

When I registered the software, it kept saying that I need to activate my account.
This was after clicking the link in the email.
Next I tried to run the software and I got an error message that Safari wasn't supported.
So I tried Chrome, and finally, it worked.

Well, for 5 minutes.
Then it crashed.
Later it crashed again, I disabled all the browser plugins as Audiotool suggested, but it crashed and crashed again.
So eventually I gave up trying, so I`m keeping it short.

From what I noticed is that this free DAW is really resource intensive.
I couldn't produce music properly on my computer.
Cracks and pops galore!




When we look at the screen, the plugins and samples you can find on the right side.
The transport controls and BPM are on the top.
In the middle is the plugin viewer and on the bottom is the timeline and the piano roll.
You need a big screen for this DAW, a small screen is not gonna be convenient.

The software is node based: you connect plugins via wires.
So you have to wire the sampler to a mixer (which you have to create) and then to the master chain in order to get your sound.
I noticed that you a are zooming in and out of the plugin workspace a lot.
And the workspace gets cluttered quickly with just a couple of tracks.

You can automate tracks with Audiotool.
And you can use your own samples in Audiotool.
I tried to connect my midi keyboard and that worked fine.
As far that I could see, there is no limitation to the number of tracks.

I could not find how to save, bounce or export your file to your hard disk.
I could not find how to configure your sound card, change bit rates or inputs.
I could not find how to use 3rd party plugins, but there are synthesizers and samplers with step sequencers in the software, and this is the point that I gave up, because it crashed again.

For a browser based application, you can do a lot, but it has some major limitations.
Good to start, but not when you advance as a music producer.

If you are serious about DJing and want to take it to the next level on the CDJ,
you should check out my CDJ 2000 video course.
Share this article
If you took value from this article, please share it on social media.







Website url:

Author
Dexxter Clark
Music Producer / YouTuber
Read more about the author
Read also ...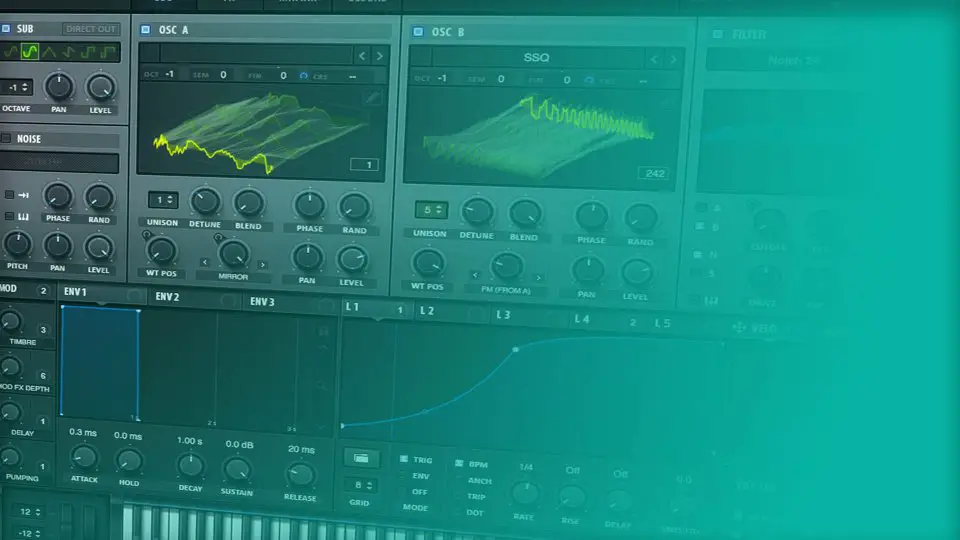 In this blog post I'll take a look at plugins for the beginning music producer. It can be overwhelming for a beginner music producer. Because there are a lot of plugins (and types of plugins) ...
Continue reading >>