What music software do most producers use in 2020?
When you start out with music production, you might look at what others use.
Because if the professionals use it, it should be good for you, right?  Probably not!
In this article I'm gonna gonna tell you what software most music producers use and why that is probably not a good choice for you.
Software to make music is called a DAW, a Digital Audio Workstation.
I've been running a music producer YouTube channel and polled my viewers a couple of times over the last few years to get a picture on what videos to make.
Below I share the results of my latest poll, which is pretty consistent with previous ones I did:
| DAW software | percentage |
| --- | --- |
| FL Studio Studio | 36% |
| Ableton Live | 23% |
| Logic Pro | 15% |
| Other DAWs | 20% |
| No DAW | 6% |
I could be that my YouTube audience has a tendency towards FL Studio and not the rest. Indeed it could, but not very likely since I never made a single tutorial on FL Studio and did make multiple about Studio One, Ableton Live and Logic Pro X.
The reason why I think the results are pretty accurate is that producers that I talked to in real life (most of them are not subscribed to my channel) paint a picture that is pretty consistent with the poll above.
Let's dive into the software.
1. FL Studio
On top spot of this list is FL Studio by Image Line.
That doesn't surprise me, because FL Studio has the image of being free (while it's not).
You have to jump to some illegal hoops to use it for "free".
That is definitely not the road you want to travel as a professional.
FL Studio has a bit of an image problem because it has a radically different approach to producing music than all the other DAWs on the market.
Some professional music producers don't take the software seriously for that reason alone. For me personally, I found it rather counter intuitive when I looked at the software for the first time.
I found other DAWs like Logic and Ableton much easier to understand.
The downside to FL Studio's approach is that if you want to switch later, you have to teach yourself a whole new workflow.
That is annoying, and one of the main reasons I think why FL Studio users stick to the software.
Also collaborations between producers become more difficult when one uses FL Studio and the other not.
That doesn't mean the software is bad.
By no means!
A lot of super hits are produced in FL Studio.
FL Studio is available for Windows and Mac.
If you consider FL Studio, download a trial version and watch a couple of tutorials on YouTube.
2. Ableton Live
Everyone says "Ableton", but they mean "Live".
Ableton is the name of the company and the software is called Live.
Ableton Live takes the second place in this list, no surprise, because a lot of electronic music producers use it.
What Ableton sets apart from all other DAWs is the ability to perform live, additionally to the non-linear-editing that other DAWs offer.
You can take bits of a song and assemble them in real time for an audience.
This means you can "DJ" a song that is tailor made.
You can activate chords, later a baseline and play live keyboard over that.
You can assemble a song of thirty seconds or thirty minutes with the same predefined elements.
Personally, I like the workflow of Ableton a lot.
The editing works smooth and the cursor in the timeline is heavenly to work with.
In contrast: I'm not a fan of the user interface.
It looks like the software was developed in 1983 and never changed since.
Ableton is one of the more expensive DAWs out there and available for Windows and Mac.
Download the trial version of Ableton to see if it works for you.
A lot of sound cards have scaled down version of Ableton Live bundled in.
3. Apple Logic Pro X
Logic started as Notator Logic in the nineties and was later bought by Apple. Logic is the only DAW in this list that is only available for the Mac and has no Windows version.
Although many users want to, Apple just isn't going to.
The same goes for the plugin standard that Logic uses: AU (Audio Units), while other software has (only) support for VST (except Avid).
Logic Pro is definitely the prettiest girl on the block.
The user interface is just stunning and a breeze to operate.
My main problem with Logic is the incredible amount of bugs that Apple refuses to fix.
The sampler which has not been updated in twenty years and sometimes produces white noise instead of your sample.
The sample browser is also buggy and therefore unusable.
You can't search for plugins when you want to add them, which is time consuming.
My frustration eventually lead to switching to another DAW: Studio One.
Logic has no trial version, but if you want to try it, you can download its smaller brother Garageband for free in the App Store.
Garageband has some limitations, but it has potential for a beginner.
If you want to start in Garageband, you can upgrade to Logic later.
Logic can read Garageband files, so you can pick up right where you left off.
Logic is one of the most complete DAWs for its price. Logic Pro X is only available for Mac (and not Windows).
You can download Logic from the Apple App Store.
4. The rest …
The list category in the poll is the "left overs" that includes (but is not limited to): Studio One, Pro Tools Cubase and Reaper.
It could be that from the last twenty percent 99% is used by Reaper, which makes it technically more used than Logic.
I can't tell you that for sure, but other surveys didn't suggest that, so it's pretty safe to say that Logic is third.
What is the best DAW for a particular genre?
This is a big myth in the music production business: for EDM you need to have software X, for rap you need software Y!
That is all baloney (or a very clever marketing trick by DAW software makers to let you believe that). DAWs nowadays are so similar in functionality and quality, there is no DAW better than another for a particular genre.
The people that tell you otherwise, simply don't know what the are talking about and have never seen or tried another DAW.
Choose the DAW that you feel the most comfortable with and don't look at the genre.
Making music shares so many similarities between different genres that your DAW doesn't make the difference.
A good producer can make any genre in any DAW, if you can't, the problem is your skill set, not the tools you are using.
Which DAW sounds best?
Hits are produced in almost all non-free DAWs that are available.
DAW software has become so good over the years that they all produce professional results.
Some DAWs may have slightly better sound engines than others, but the "bad" ones still produce professional grade sound.
If they were bad, nobody would use them and the software company would be out of business.
Again, hits are produced in every DAW, even with the ones that are considered "bad".
I wouldn't worry about the sound quality that much.
Which software is best for making music for a beginner?
What is I do think is important is: personal preference. What feels good and intuitive to you, is not for everyone else.
If one solution would fit all music producers, everyone would use it, but that's not the case.
I recommend you look at free DAWs (although they are not much used for hits, if that's what you are looking for).
Well known free DAWs are Reaper (if you count the endless trial as free), LMMS, T7 and Soundbridge.
If you are interested in trying free DAWs, I took a look at
17 free DAWs in this article.
For non-free DAWs, my personal preference are Ableton Live, Studio One and Logic (in that specific order).
If you are serious about music production and want to take it to the next level,
download my
free music production e-book
.
Besides information about music production basics and computers for music production, the book gives also a unique perspective on the world of DJs and music producers.
Share this article
If you took value from this article, please share it on social media.





Website url:
Author
Dexxter Clark
Music Producer / YouTuber
Read more about the author
daw
Read also ...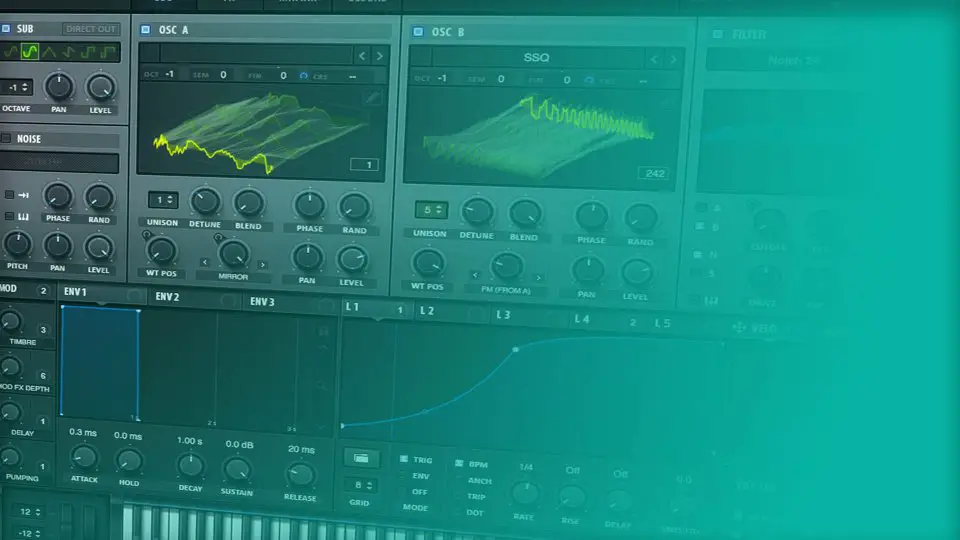 In this blog post I'll take a look at plugins for the beginning music producer. It can be overwhelming for a beginner music producer. Because there are a lot of plugins (and types of plugins) out there. What do you need to know? What are the standards? Coming ...
FREE e-book
Introduction to DJing and music production.
CDJ 2000 Video Course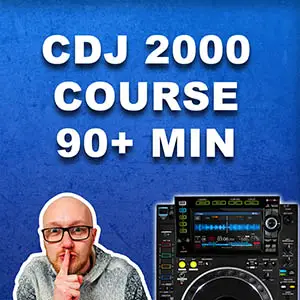 Complete CDJ 2000 video training for the DJ that has no CDJ at home