DAW plugins explained ... this is what you NEED to know
In this blog post I'll take a look at plugins for the beginning music producer.
It can be overwhelming for a beginner music producer. Because there are a lot of plugins (and types of plugins) out there.
What do you need to know? What are the standards?
Coming up.
Plugins are software elements to extend the functionality of a program.
In this case the software for music production: a DAW.
Types of plugins
There are different types of plugins:
instrument plugins - make sound. made a video about the basics
effect plugins - effects like EQ or compressor
midi manipulation plugins - chord tools, note repeater, arpegiator
Plugin standards
The most common plugins standards are:
VST - Virtual Studio Technology: most famous. VST version 2 and version 3 windows + mac
AU - Audio Units: Mac only
AAX - for Pro Tools windows + mac
It depends on DAW wich plugins are supported.
Pro tools only supports AAX plugins.
Ableton and Studio One support only VST and AU
Logic doesn't support VST and AAX, only their own AU standard.
VST misconception
A lot of music producers are talking about VSTs.
What they actually mean by VST is: plugins.
A lot of music producers are not tech savvy and just blabbing around some terms they heard somewhere.
VST is merely a standard.
You are educated now :)
More plugins = better producer
A lot of beginner music producers think that buying new plugins will make them better producers.
That is not the case.
If your music doesn't sound good. It's because your skills are not good enough, you don't need to buy a new plugin.
Just make sure that your skills are top notch, then you can look for plugins.
A good producer can make good music with mediocre plugins, a mediocre music producer makes mediocre music with the best plugins.
Stock plugins
A DAW nowadays come equipped with stock plugins.
Those plugins will do just fine for the basic tasks.
But you can purchase plugins to get different sounds for example.
Kinds of plugins
What plugins are there?
Instrument plugins: You can think of a Sampler, a Piano or a synthesizer.
EQ plugins: The equalizer shapes the sound by reducing or boosting frequencies. A particular sound too harsh? Lower the frequencies a 4000 hz a couple of Db and it sounds much better.
Analyser: analyses the loudness of all the frequencies. An Analyzer can be separate but are mostly build into a Equaliser
Limiter: reduces the volume of the sound when it exceeds a certain threshold.
Compressor: reduces the volume of the sound when it exceeds a certain threshold.
De-esser: specifically targets the S and T sounds that sound harsh.
gate: allow or disallows a sound to pass through when certain sound volume conditions are met
Saturation: distort the sound, so it sounds badass.
But there a lot more plugins out there.
03-03-2019
tags
best plugins
daw
DAW plugins
Mailinglist
Subscribe to the list and get free updates per mail.
Read more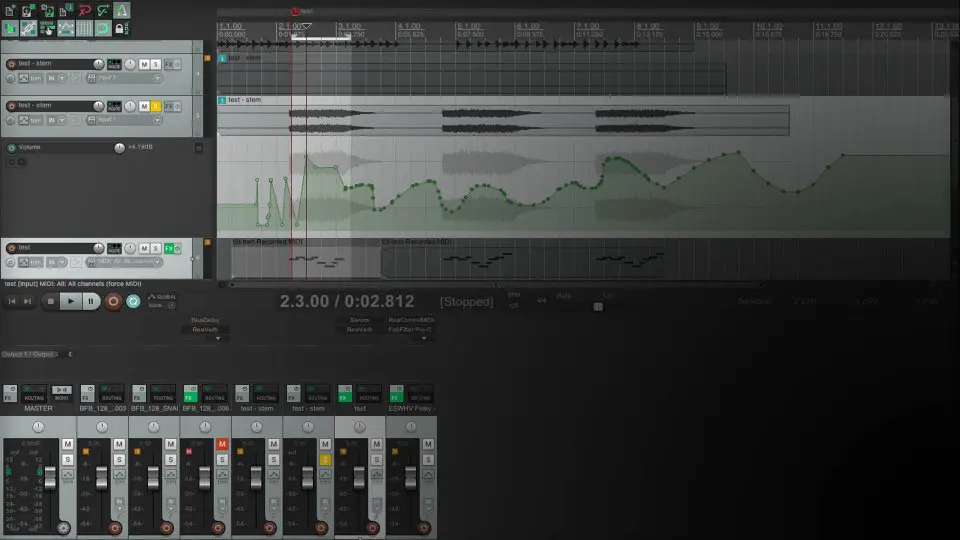 03-07-2019 - Looking for the best free daw software for music production?
Maybe you are new to music production and don`t want to pay hundreds of dollars on expensive DAW software.
Well, you are at the right address.
In this blogpost I take a look ...
read: Best free DAW software for music production >>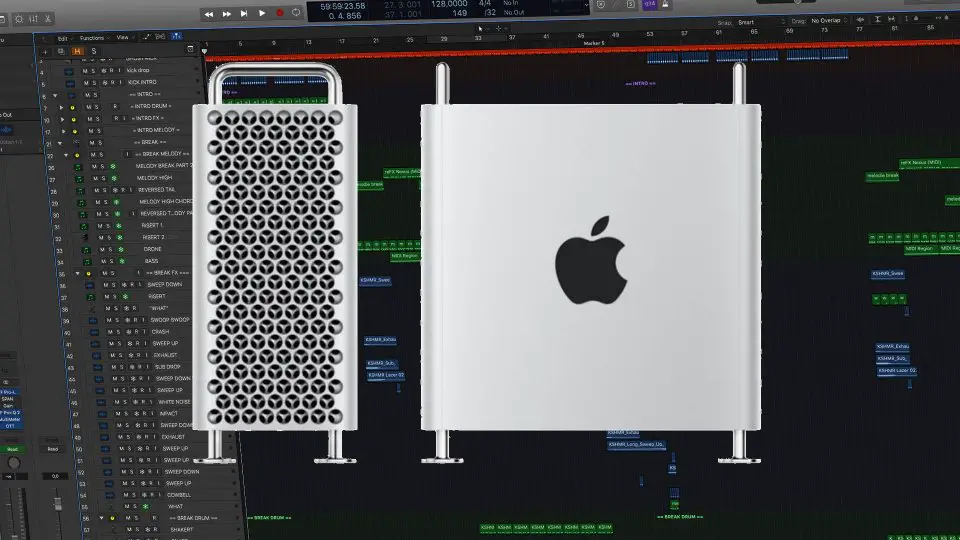 13-06-2019 - Is the mac pro the best computer for music production?
I think not, let me explain in this article.
Love or hate the design, but I think this computer isn't a looker.
5 years!
And this is what you came up with?
The ...
read: 2019 Mac Pro: the best computer for music production? >>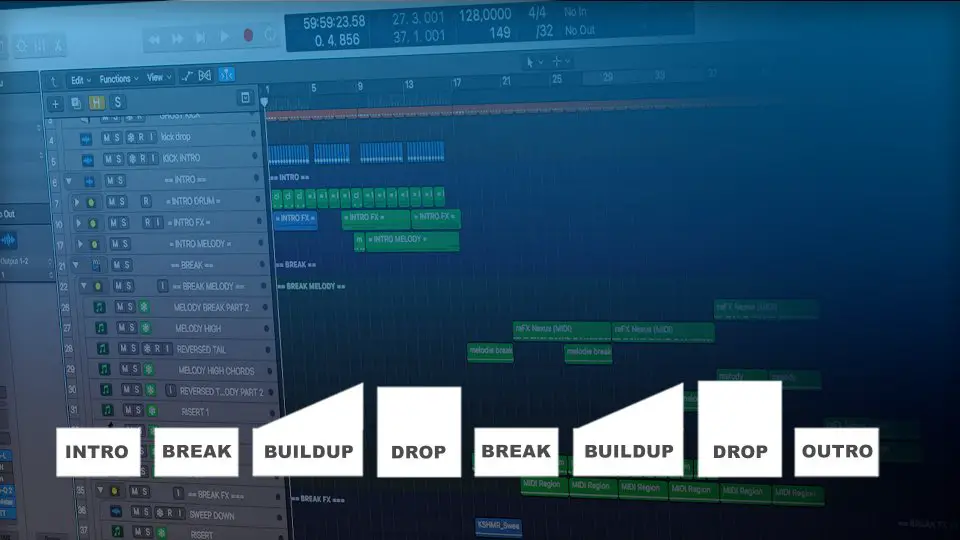 03-06-2019 - When you start producing, you need to now about track arrangement.
Every song consists of building blocks that vary to make the song more interesting.
The most common terminology to divide songs into blocks is: verse and chorus.
The ...
read: Track arrangement and song structure >>